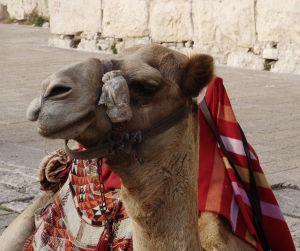 One of the most beautiful Middle East destinations is Israel. With it's friendly people, beautiful cities, amazing deserts and the Dead Sea it is a very popular tourist destination. Now you can take advantage of a vacation package for a great price and enjoy an amazing week in the most beautiful cities of the country.
Travel-ticker brought you this wonderful vacation pack deal for only $1299. It includes flight from New York City to Tel Aviv (there are other departure cities available as well), hotel in three locations, 7 meals and different tours. The vacation deal is valid from 28 April 2011 to 22 March 2012, but if you want this great price, you have to depart on 1 December 2011, 5 or 19 or 26 January 2012 or 9 February 2012.  Any other departure date is available from %50 more.
Check out the deal and visit the beautiful country of Israel. But if you have another vacation goal in mind, look for great prices on Travelgrove's cheap vacations search. All you have to do is add your departure and arrival cities, your dates and hit search to see a lot of offers from many different providers. Good luck for the hunt and have a great vacation!