UPDATE: This entry was posted more than 1 year ago; the original deals have expired and/or sold out – actually the airline itself ceased operations since it had merged with United Airlines, so find below current and the best UA flights our editors hunted down for you:
→ Washington DC, DC (IAD) to New York, NY (LGA) from $109.6 roundtrip
→ New Orleans, LA (MSY) to Houston, TX (IAH) from $118.1 rt
→ Boston, MA (BOS) to Washington DC, DC (IAD) from $119.6 rt
→ Los Angeles, CA (LAX) to Las Vegas, NV (LAS) from $133.6 rt
→ Charlotte, NC (CLT) to Atlanta, GA (ATL) from $138.1 rt
All listed prices above are final prices, meaning that they include all taxes and fees. To check current availability, run a search in the box below:
Flights

Hotels

Packages

Cars

Cruises
Remember, the common traveler checks up to 4 providers to find the best airfares!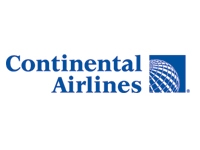 "This Fourth, go forth" is the advice given by Continental Airlines to all its current and future passengers who haven't yet made up their mind on where to spend this year's 4th of July. Continental is therefore listing some great round-trip deals, which connect a big number of US cities with historic destinations like Washington DC, Boston or Philadelphia.
If you take a look at Continental's low fares for July 4th, you will notice that most of these flights cost around 3-400 $, provided you book them on line at continental.com (should you consider purchasing the ticket from an agent or by telephone, get ready to pay some extra $50 for ticket printing). Some of the cheapest routes are those connecting Cleveland with Baltimore (only $148 a round trip) or Charlotte to Philadelphia ($218), but fares can go as high as $556 for a flight form Austin to Washington and back. So get ready to party and see the best 4th of July firework show ever!
Related Posts