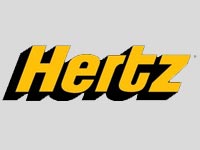 Hertz's latest summer promotions are surely to pay off. Therefore, provided you intend to reach your holiday destination by car, take a glance at the car bargains put forward by this company and make some impressive savings.
First of all, the weekly rental deal offered by Hertz's is definitely a win since you can save $35 on an economy or higher rental by simply making use of the promo code "128844". Secondly, for the weekend airport rentals a discount of 50% is provided starting with economy through full size cars. In order to take advantage of this promotion you are required to keep the car for at least two days and to use the promo code "104182". Thirdly, it is profitable to book a monthly rental as well because a reduction of $50 is offered for an economy or a larger car when making use of the promo code "112416".
All of these three offers are valid through September, 30 so visit Hertz' Special Offers Page get further details and then grab a bargain!
Related Posts