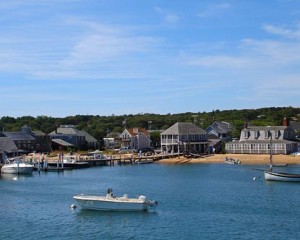 There's still a bit of time until autumn, but when it comes to travel, it's always better to plan well in advance. Especially if you want a trip that will capture the autumnal glory of places such as Canada and New England. These northern regions are famous for their dazzling autumns full of golden red foliage, sunshine and blue skies. What better way to profit from the beauties of autumn than on a cruise? New England and Canada cruises are very popular in the autumn, and cruise periods are quite short, so you really have to start planning now if you want to spend part of your autumn on a beautiful cruise ship.
Expedia's deals, like usual, don't disappoint. July 20 through August 15 you can book a pass aboard the Norwegian Dawn, a luxurious cruiser with great facilities (indoor pool and spa, a beautiful collection of art and a variety of dining options). The trip starts on October 3, just in time for the Canadian foliage explosion, and sail off on a roundtrip from New York City. At $499 plus onboard credit for 7 nights, this is really a great deal. And since the ship leaves from New York, you won't have any trouble finding a cheap flight from your home to NYC.
Oh, and depending on your cabin type, you get up to $5oo onboard credit. What more do you need for the perfect cruise holiday?