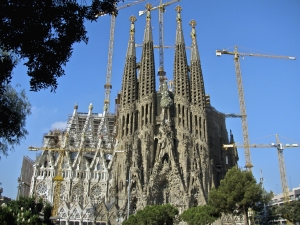 Is your summer dream a European vacation as well? How would you like to see the amazing city of Madrid or Barcelona, walk among the buildings designed by the architect genius Antoni Gaudi? It is all possible now with this wonderful cheap vacation we have found you. Check this great offer and start planning your trip to Europe.
This great vacation pack deal can be found at Travel Ticker and includes a 7 day trip in Madrid and Barcelona with hotel, breakfast, sightseeing tours, train and a Local Host. You can travel through 31 December 2011 and the whole thing only costs $1639 per person. As an extra, if you book the trip now, you will get a free night if you use the promotional code FreeNite.
Want another deal? The time or the location is not what you have imagined? Look for other vacation offers on the vacation search of Travelgrove. Type in your search details – departure and arrival city and dates – and hit search. There you can choose from a large number of offers from a lot of different providers. Have a great vacation!