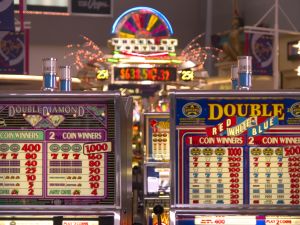 Spring is here and holidays are coming, so one starts to think about having a nice vacation in some fun place but, as always, as cheap as possible. Now here is the possibility to spend some great days in Las Vegas, one of the most popular US destinations. Play in the casinos, eat in the finest restaurants or best buffets, go shopping and enjoy yourself.
Travel Ticker is offering United Vacations packages for an exceptionally low price. Fly from Los Angeles to Las Vegas and spend three nights in AAA Five Diamonds Wynn Las Vegas or Encore at Wynn, the whole package only for $347. You will have to book by 10 April and you can travel between 20 March and 30 July. Extra good news is that you can earn 250 Mileage Plus bonus miles in addition to the miles you earn for your flight.
Take a closer look at this United Vacations deal and see its great appeal for yourself. However, if you want to check out more vacation packages or Las Vegas simply doesn't suite you, go ahead and browse among the best of Travelgrove's  vacation deals. Good luck with your package-hunt and happy travels.