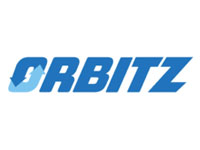 Costa Rica is praised for its spectacular natural scenery dotted by active volcanoes, sun-kissed beaches, tropical forests and mountain peaks. Hence, the tourists have the possibility to choose from a varied range of activities such as fishing, hiking and surfing.
Moreover, this summer you can make Costa Rica your holiday destination without a sizeable effect on your bank account. Grab Orbitz's hot deal featuring a 7-night vacation package including roundtrip airfare and accommodation and you can get there in no time! More precisely, the price for this vacation package depends on the departure city. Therefore, for those of you flying from Chicago the price starts at $ 459 while from Los Angeles this vacation package is worth $497 and from New York $464. Best of all, the traveler doesn't have to pay additional taxes and fees for the airfare or the hotel. Still, the single travelers are required to pay some extra charges.
If we managed to pique your curiosity and you're interested in booking a vacation package for Costa Rica, visit Orbitz' Vacation Packages' Page for further details.
Related Posts