Step 2

Step 3
add 2 more
Click on the logos to add more sites to the airline ticket search!
Attention:
Turn off pop-up blockers

Finding Cheap Car Rentals Online
Regardless if you're travelling to a busy town or a remote spa across country or around the World, having a car at your disposal wherever you go is a luxury in mobility that many travelers choose to pick in the form of an on-location car rental deal. The advantages are considerable: you can skip the tiring and often costly road to your destination if you drive there with your own car, yet you can still enjoy the benefits of driving around freely once you get there. Oftentimes, the costs involved in renting a car pale in comparison to the high prices you would have had to pay if you would go around town by cab, so in the end you're still coming out with the better deal by renting a car. And speaking of better deals, our car rental search engines is quite possibly one of the best in finding the cheapest deals, since we're partnering up with the World's most important travel websites and we get hands-on and instant information about any new car rental deals that might pop up around the World.
Recent travel blog entries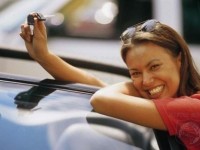 Our deal hunting team has found a bunch of cheap rental cars in Florida, perfect for anyone spending a vacation in the Sunshine State. Take a look at the Hotwire Hot Rates we hunted down for you, starting from $18.5 per day: ? Compact cars from $18.5 per day ? Economy cars from $19.5 per day...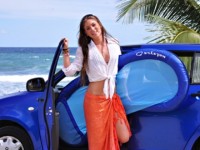 Summer is in it's fullest and everyone is going on or planning to go on to a vacation. For those who have chosen Florida as a destination, here are some unbeatable cheap car rentals in Fort Myers from $16 with Alamo and other well known rental companies. Take a look at some of the best rates we...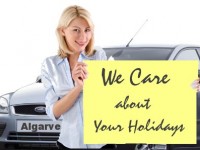 I always loved the classical Texas style, food, clothing and the feeling in general. This wonderful state offers loads of possibilities to have a great time. Whether you are on a vacation or on a business trip, you can always use a good rental car and now with this Hotwire offer we have found...