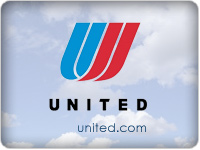 This deal was posted on January 28 2010 and has expired, but here are the best United Airlines flights we could currently find:
Houston, TX to Harlingen, TX → $132
St. Louis, MO to Chicago, IL → $175
Tulsa, OK to Houston, TX → $190
Reno, NV to Los Angeles, CA → $191
Washington, DC to Orlando, FL → $199
These flight deals were found in 2010, so they have expired, but scroll down and find fresh and similarly cheap US domestic flights in our deal collection.
You can find these and other great prices searching through the below searchbox with your preferred travel dates. Keep in mind that Tuesdays and Wednesdays are the cheapest! Also, check 3+ providers to find the best price.
Flights

Hotels

Packages

Cars

Cruises
Related Posts