Step 2




Step 3
add 2 more
Click on the logos to add more sites to the search!
Attention:
Turn off pop-up blockers

Finding Cheap Vacations Online
Over planning is one of the most common vacation-killers for people that travel under a strict schedule, so if you're not in the position where you can take your time with choosing individual deals for flights, car rentals, hotels or cruises, or if you simply don't want to handle the nuisance of decision making during your relaxation time, perhaps the way to go is choosing an entire vacation package that has everything you might need wrapped neatly in a bundle. Vacation packages are usually diverse enough that you're bound to find one suitable for your needs and financial possibilities with the help of our cheap vacation meta search engine, so feel free to go ahead and play with it :)
Recent blog entries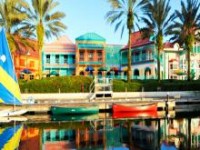 So we have got the most incredible variety of travel deals this week, including 3 nights Disney vacations at the 3 star Caribbean Beach Resort by Walt Disney World Resorts. Round-trip flight to Orlando, 3 nights at the Caribbean Beach Resort, Disney Theme Park Ticket and other extras await, plus...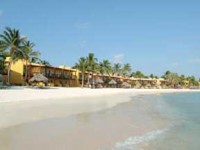 This time it is a really special Caribbean vacation that we have come up with: you can spend 7 nights at an all-inclusive hotel under $2000 per person - with taxes. The white beaches of the exotic island of Aruba are waiting for you and with this package you get round-trip airfare to Aruba, 7...
Book one of the best Hawaii getaways we could find this week and go on a high-end 4 nights vacation to Trump International Hotel Waikiki Beach Walk from $1295 per person. The package includes round-trip flight to Honolulu, 4 nights in a Deluxe Studio room at Trump hotel, plus free Whale Watching...