Step 2







Step 3
add 2 more
Click on the logos to add more sites to the search!
Attention:
Turn off pop-up blockers

Finding Cheap Vacations Online
Over planning is one of the most common vacation-killers for people that travel under a strict schedule, so if you're not in the position where you can take your time with choosing individual deals for flights, car rentals, hotels or cruises, or if you simply don't want to handle the nuisance of decision making during your relaxation time, perhaps the way to go is choosing an entire vacation package that has everything you might need wrapped neatly in a bundle. Vacation packages are usually diverse enough that you're bound to find one suitable for your needs and financial possibilities with the help of our cheap vacation meta search engine, so feel free to go ahead and play with it :)
Recent blog entries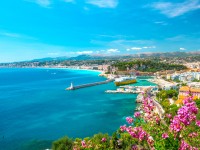 If you want something really special in terms of vacations this year, here is our collection of the best Europe vacation deals our deal hunters could find. For instance you can book a 5 nights French Riviera vacation for $2,310 per person, including flight from New York to Nice, economy rental...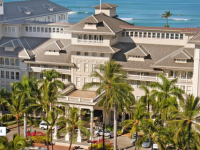 Believe us, Hawaii is the perfect place for you this summer, especially with the great travel deals we have brought you, like a Waikiki getaway for $799 per person. Book this package and get Honolulu airfare from San Jose, 3 nights at the Moana Surfrider, a Westin Resort & Spa, daily...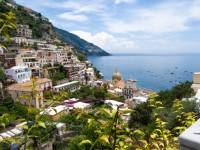 This time we have brought you exactly a dozen great travel deals of all kinds, with vacations to Rome and the Amalfi Coast for $1,529 r/t. Book this package and you will get airfare from New York to Naples and back to the US from Rome, economy car rental for the whole period, four nights stay in...