Step 2










Step 3
add 2 more
Click on the logos to add more sites to the search!
Attention:
Turn off pop-up blockers

Finding Cheap Airfares Online
It's already starting to sound a bit like a cliché mentioning the economic crisis in everything that's travel related, but the truth is, these generally unfortunate times are sometimes fortunate for travelers, as cheap airfare offers are constantly dwindling, in an attempt from airline companies to attract more of the few travelers around the World. Admittedly, when you say 'cheap airfares', you don't think of quality travelling, but here at metafares.com we try to bring you the best of both ends of the price-quality spectrum. Our partners are some of the largest travel companies in the World and since we're handling offers from pretty much any major player in the travel field, rest assure we can help you find the cheapest, best quality airfare deals on the Internet.
Recent blog entries
If you want to be really fancy and want to take a great trip at the same time, do your Christmas shopping in Europe booking holiday flights with British Airways. With these round trip flights to Europe from $861 - with taxes and fees - you can visit beautiful cities such as Budapest, Edinburgh,...
If you haven't started planning your winter holiday or even 2014 vacations, our freshest picks will surely help. Book discounted winter holiday flights to Europe, Asia, Africa, South America and Oceania as well from under $1000 round-trip. Book by November 30 and depart between December 20, 2013...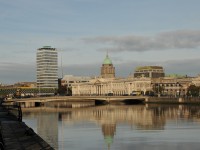 Book one of the great travel deals dug out by our deal hunters and get cheap Ireland airfares. Purchase flights to Dublin, Shannon and Belfast (UK) now under $600 r/t with taxes and you can save up to $200 compared to regular prices. You may travel with major airlines through February 2014 but...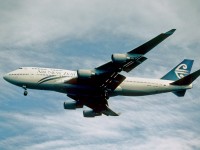 While our deal hunters were searching for this week's best travel deals, among other offers they have found Australia flights with Air New Zealand from $1448 r/t. Book flights to 6 of the largest Australian cities, Melbourne, Sydney, Cairns, Adelaide, Brisbane and Gold Coast and save up to $430...
We strongly recommend you choose a European destination for a holiday this year, because our deal hunters have found these Poland flights from $749 r/t - with taxes - and other great Europe airfare deals. Book by May 29 and fly to Poland with Lufthansa departing between August 25 and October 24...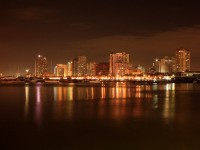 Our deal hunters brought you tens of the best travel deals from the largest providers. Just to mention the best, we have found Manila airfares from $738 r/t provided by ASAPTickets for this summer. Fly to the Philippines and enjoy a budget vacation among nice people from $738 - including taxes....