Step 2








Step 3
add 2 more
Click on the logos to add more sites to the search!
Attention:
Turn off pop-up blockers

Finding Cheap Airfares Online
It's already starting to sound a bit like a cliché mentioning the economic crisis in everything that's travel related, but the truth is, these generally unfortunate times are sometimes fortunate for travelers, as cheap airfare offers are constantly dwindling, in an attempt from airline companies to attract more of the few travelers around the World. Admittedly, when you say 'cheap airfares', you don't think of quality travelling, but here at metafares.com we try to bring you the best of both ends of the price-quality spectrum. Our partners are some of the largest travel companies in the World and since we're handling offers from pretty much any major player in the travel field, rest assure we can help you find the cheapest, best quality airfare deals on the Internet.
Recent blog entries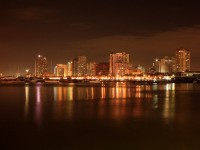 Our deal hunters brought you tens of the best travel deals from the largest providers. Just to mention the best, we have found Manila airfares from $738 r/t provided by ASAPTickets for this summer. Fly to the Philippines and enjoy a budget vacation among nice people from $738 - including taxes....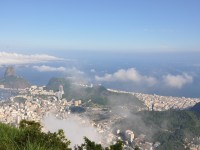 Here come this week's best travel deals hand picked by our deal hunters with cheap airfares to Brazil from $799 round-trip being one of the best ones. The Brazil flights are operated by TAM Linhas Aereas and destinations include Sao Paulo, Rio de Janeiro and also Manaus. Hurry up, the prices are...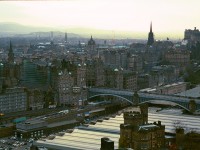 Scotland is a perfect destination for your overseas getaway in 2013. With the Edinburgh airfares from $846 round-trip - with taxes and fees - found by our deal hunting team you can fly to Scotland through June 2013. Available destinations include Boston, Dallas, Los Angeles, Miami and more major...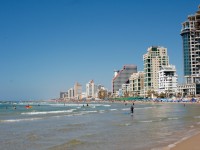 Why not find a more unusual travel destination for this year? Grab one of these cheap airfares to Tel Aviv from $691 r/t - with taxers and fees - and discover the Middle East this year. You can fly from major US cities such as Houston, Chicago, Washington DC and more. Book now and you can fly to...
Our deal hunters have found you these last minute flights to the Caribbean from $198 round-trip, including taxes and fees. Book now and enjoy an early spring Caribbean getaway!/ ? Miami to Ponce, Puerto Rico for $198 r/t ? Fort Lauderdale to St.Thomas, Virgin Islands for $199 r/t ? Fort...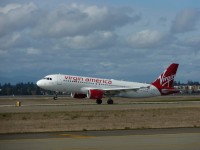 Spring is coming and so do great travel deals for the summer! This week's best pick are coast to coast Virgin America flights from $60 each way - including taxes. Book by February 25 and travel throughout the weekdays of the summer - blackout dates apply. We also recommend all-inclusive...