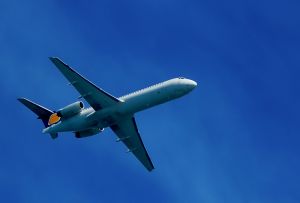 Whether you are planning a vacation or you need to go on a business trip, maybe want to visit family, you always look for cheap flight offers. Here are a set of unbeatable domestic offers that are valid for the next half year so if you are just a little bit flexible with your dates, you can enjoy these great prices for the next seven months.
This great Orbitz flight deal consists of round-trip AirTran flights with prices starting from $86 for Boston – Baltimore. Some other cheap airfares are Milwaukee-Pittsburgh for $118, Atlanta – Chicago for $158, but there are many others. There is no minimum or maximum stay. You can book by 14 April and can travel through 2 November. Blackout dates for Las Vegas, Los Angeles, Seattle and San Francisco include May 1, 26-28, 30, June 9-Sept 5 and for the other destinations May 1, 26-28, 30, 2011; June 19, 23-26, 30; July 1-5, 8-10, 15-17, 22-24, 29-31 and  August 5-8, 14.
If you have other travel dates in mind try Travelgrove's cheap flights to Baltimore and similar cheap flights pages. It contains the cheapest offers from different destinations found by users for the following 12 months.
Related Posts