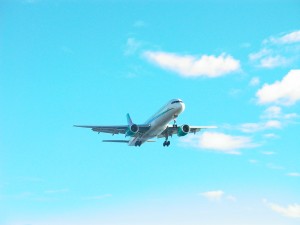 Not only did we enter the season of flowers and revival, but also the season of flight hunting, booking and trip planning. There are plenty of great cheap flights offers out there, you just need to find the right one. Now we have found you an amazing deal with great domestic flight offers. Pick the one you need, but don't hesitate too much, the deal might expire.
Orbitz has got you this great flight deal of round trip flights you cannot ignore. There are some great prices gathered on the deal list that include taxes and fees. Just to mention a few, Denver to Los Angeles round trip for $176,  Houston to Denver round trip for $184, Seattle to Las Vegas round trip for $247. And there are many others, go to the deal page, select your departure city from the menu under the sample fares and hit 'Go'. The prices are available for different dates during the following 30 days. Hurry up before all seats get booked!
If you have other dates in mind or have another departure city in mind, look for offers on Travelgrove's cheap flights to Los Angeles and other cheap flight pages. You will find here the cheapest airfares found by the users for the following 12 months departing from different US cities. Good luck!
Tags: cheap flights, cheapest airfares, domestic flight offers