UPDATE: The given deal has been expired. Actually it is so expired that Southwest Airlines does not even operate flights from Philadelphia to Boston any more!
Yet this does not mean you cannot fly cheap any two cities in the US any more. Check some real fresh domestic flight deals in the list below and find what you need.
Make sure you did find the cheapest flight on your chosen route by comparing the prices of some merchants in the box:
Flights

Hotels

Packages

Cars

Cruises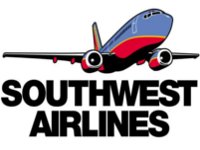 This summer, Southwest Airlines has decided to travel East and offer its customers some very special deals on short distance flights between top destinations like Boston and Philadelphia. If you go on line at southwest.com and purchase your ticket by the 27th of June, you can end up paying as little as $69 for a one way flight.
So if you are planing to travel between any of the 4 cities participating in this offer (those would be Philadelphia, Manchester, Boston and Providence), then there are some things that you need to take into account: first, all tickets require at least 14 days advance reservation; second, the last day to travel is October 30, 2010. The Philly to Boston deal also has some great advantages: in addition to the great rates, Southwest Airlines also allows you to combine this deal with some of their other special fares and let us keep in mind that Southwest airlines is among the few operators that usually don't charge you for your baggage.
Related Posts