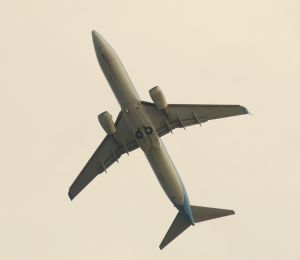 If you've ever dreamed of a trip to Disneyland or just Orlando in general, it's high time to start planning it, because we have found you some really low flight prices. If you've got no plans, it's start to make some, for you will not be able to resist this one.
This great airfare deal is provided by Cheapoair and consists of five round trip flights with different flight dates from Harrisburg, PA (MDT) to Orlando, FL (MCO). There is one week between each departure and return, the dates and prices are, $195 with departure on 10 May, $198 on 18 May or $200 on 26 May, $201 on 6 June and $203 on 14 June 2011. Prices include all taxes and fees excluding government taxes. But for each ticket you a $10 off if you use a coupon with the code AD10. The whole offer sounds appealing, so you can tell your kids the good news, you're going to Disneyland!
You want to go to Orlando but the above flight dates are not good for your plans? Or you are flying from a different city? Try Travelgrove's cheap flights to Orlando page where you can find the cheapest flight offers found by users for the next 12 months from different departure cities all over the US. Good luck!